Difference between high frequency welded pipe and submerged arc welded pipe
Categories: Contor News
Stars: 3Stars
Visit:

-
Release time: 2020-03-05 15:49:00
The high-frequency resistance welding of steel pipe welds is made by melting the base material of the steel strip body, and its mechanical strength is better than that of ordinary welded pipes. The appearance is smooth, high precision, low cost and low welding seam height, which is beneficial for the coating of 3PE anticorrosive coating. There are significant differences between the welding methods of high frequency welded steel pipes and submerged arc welded pipes. Because the welding is completed instantaneously at high speed, the difficulty of ensuring the welding quality is much higher than the submerged arc welding method. The high-frequency straight seam resistance welded steel pipe is produced by hot-rolled coils after forming on a forming machine. The skin effect and proximity effect of high-frequency current are used to heat and melt the edges of the tube blank, and pressure welding is performed under the action of squeeze rolls to achieve production .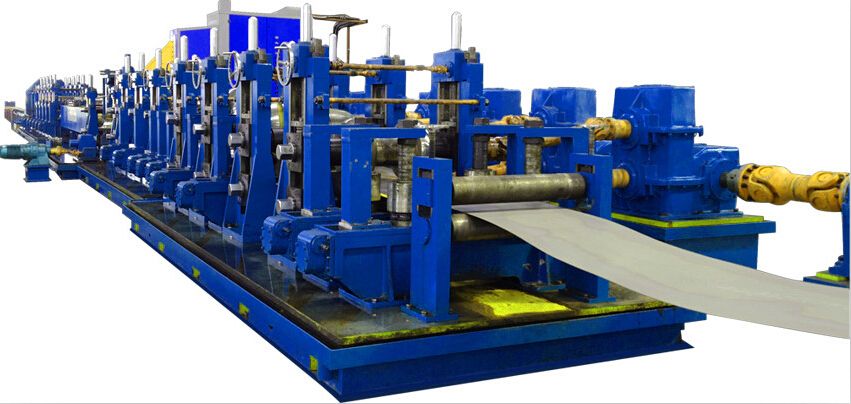 Submerged arc welding is an arc welding method for high-power welding under the flux layer. Compared with electrode arc welding, this method has the advantages of high welding production efficiency, good welding quality, low welding cost, low welding deformation and labor intensity, etc. It has been increasingly valued and adopted by industries such as metallurgy, machinery and construction. Here will be introduced the process of submerged arc welding of steel coils. The high-frequency welded pipe has a small heat affected zone, uniform weld material, easy non-destructive inspection, and small weld defects
Structural steel pipes are low cost, depending on individual choice and application occasions.